$29.99
AUD
Category: Animals
100 Australian Birds is a beginner's guide to the world of birdwatching. From the outside, this strange hobby of birdwatching appears to consist of sizeable camera lenses, khaki pants that are pulled up too high, and gruelling treks in pursuit of rare bird species. But for those who haven't been scared off by jumbo field guides and excessive terminology, this book is for you. Carefully tailored to guide birdwatchers anywhere in Australia, this book reveals insights into one hundred key native specieswith lush illustrations and accessible descriptions. As well as the author's original illustrations, there are distribution maps, identification methods, behavioral information and contributions from various First Nations about the cultural significance of particular birds. 100 Australian Birds is for anyone interested in birds, culture, history or our environment, but without the geekspeak.   ...Show more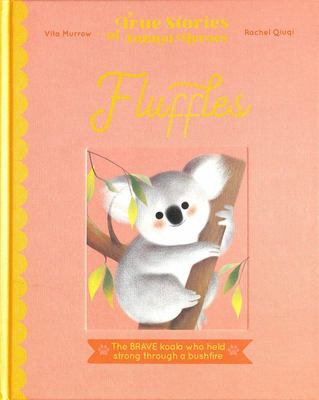 $19.99
AUD
Category: Animals | Series: True Stories of Animal Heroes
Fluffles is a picture book story based on the real-life antics and behaviours of the koalas in the outback. One day, Fluffles and friends noticed bush fires starting in the outback. There was nowhere to escape so they rose up, up, up into the trees to wait it out until the ashes cooled. But when they climbed down, the hot trees burned their tiny paws. While they healed, they found one another and snuggled up, as the big hugs reminded them of their trees. Their care for one another helped make the whole outback feel better. Their hugs were an act of heroism!   Adorable illustrations from Rachel Qiuqi will make you want to hug the page. Creatures Great and Small is a series of picture books based on real-life animal antics in which children discover that all creatures have important stories to tell us - no matter how great or small. These true stories feature animals as models of positive qualities like compassion, justice and using ones power for good. As children grow, they too will value and seek these qualities in their own stories and in the world around them. Also debuting for the series is Onyx, based on the wolves of Yellowstone Park - with even more heartwarming stories to come. ...Show more
Wombat
by Christopher Cheng; Liz Duthie (Illustrator)
$26.99
AUD
Category: Animals | Series: Nature Storybooks Ser.
Burrowing and basking, digging and defending; Wombat is a new Nature Storybook exploring the world of one of Australia's most beloved creatures. Far underground, where dirt and tree roots mesh, are tunnels that lead to a burrow, and in this burrow Wombat's day begins. A story about the life of a womb at, looking at the interesting way these animals build their homes, look after their family and protect themselves from predators. Wombat is a new addition to the Nature Storybooks series, which feature a lyrical narrative and engaging nonfiction combined with stunning artwork to pique the curiosity of young minds.   ...Show more
$29.99
AUD
Category: Animals
Covering every horsey topic you could possibly want to explore - from discovering the different horse and pony breeds, to finding out how cultures around the world live with their horses, and learning how horse-lovers ride these magnificent animals - DK's Horses & Ponies is a one-stop shop for equin e knowledge. With colourful photographs and pictures on every page, this guide helps you become an expert in identifying the many different horse and pony breeds, from the enormous Dutch Draught Horse to the tiny Argentine Falabella. You will find out about all the ways that horses are an important part of our lives in different cultures, from sport, shows, traditions and celebrations, to transport, police work and even shrimp-fishing! This book answers all those questions that you've always asked yourself, including: What's the difference between horses and ponies? What is dressage? How do I steer a horse? How do horses communicate? How do they sleep standing up? What is the biggest horse that ever lived? And along the way, you'll learn how to understand and take care of your equine friends. ...Show more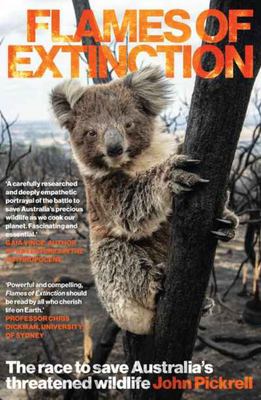 $29.99
AUD
Category: Animals
Over Australia's 2019–20 Black Summer bushfire season, scientists estimate that more than three billion native animals were killed or displaced. Many species — koalas, the regent honeyeater, glossy black cockatoo, the platypus — are inching towards extinction at the hands of mega-blazes and the changing climate behind them. In Flames of Extinction, award-winning science writer John Pickrell investigates the effects of the 2019–2020 bushfires on Australian wildlife and ecosystems. Journeying across the firegrounds, Pickrell explores the stories of creatures that escaped the flames, the wildlife workers who rescued them, and the conservationists, land managers, Aboriginal rangers, ecologists and firefighters on the front line of the climate catastrophe. He also reveals the radical new conservation methods being trialled to save as many species as possible from the very precipice of extinction. ...Show more
$32.99
AUD
Category: Animals
INDIE AWARD WINNER 2020. Marvel as you enter the fascinating hidden world of ugly animals in this encyclopaedia of the animal kingdom's most unusual and beauty-challenged species. It's time for ugly animals to shine! With more than sixty ugly animals to explore, this compendium of the unusual celebrat es the beauty in 'ugliness'. Children and adults alike will pore over the breathtaking scientific illustrations of unusual animals, debating their relative ugliness and merits, learning about science and nature along the way. Featuring illustrations and facts about the thorniest species the animal kingdom has to offer, from the naked mole rat to the goblin shark, aye-aye, sphinx cat, blobfish and many more 'ugly' beauties. This gorgeous hardcover book is illustrated in exquisite detail by exciting new Australian talent, Sami Bayly. ...Show more
$19.99
AUD
Category: Animals
Good mums come in many different shapes and species. Get set to meet some of Mother Nature's most marvellous mums.  Philip Bunting celebrates mothers with this laugh-out-loud book that combines his signature humour and glorious illustrations with fascinating facts about just what motherhood looks like a cross the animal kingdom.  ...Show more
$26.99
AUD
Category: Animals
Now you see them, now you don't! Cloaked in a riot of colour, pattern and texture are a dozen animals - from chameleons and polar bears to Gaboon vipers and mimic octopuses - that have mastered the art of fading into the background. Fact-packed pages segue into clever and beautifully illustrated seek-a nd-find spreads that put readers' newfound knowledge of each creature and its ecosystem to the test. Marc Martin jets budding conservationists around the world and shows them the secrets of animal camouflage. A perfect gift for animal lovers. ...Show more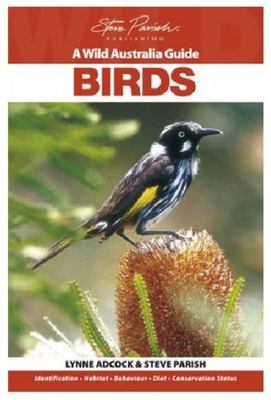 $9.95
AUD
Category: Animals | Series: Wild Australia Guide
This great southern continent has been separated from the rest of the world for thousands of years. In that time, its flora and fauna have evolved uniquely. Many of Australia's bird species are found nowhere else on the planet, while others are regular visitors from beyond its shores. Showcasing many of these beautiful residents and visitors alike, this practical field guide introduces you to the diversity of colours, forms and behaviours that constitute Australia's profilic bird life. Perfect for anyone who has ever wanted to put a name to, or simply know a little more about these feathered creatures, this Wild Australia Guide is packed with high-quality photographs and concise information. ...Show more
$32.99
AUD
Category: Animals | Series: The\Illustrated Encyclop Ser.
Dangerous animals get a bad rap, but this beautifully illustrated encyclopaedia helps us appreciate the incredible features of some of our more hair-raising animal species. With more than sixty of the most deadly and dangerous animals from across the world to explore, every page of this beautifully illu strated volume is more eye-opening than the last. You will learn interesting facts about these fascinating species, (many of which you won't have even known were deadly) such as how they have adapted to survive and whether we should be threatened by these animals or appreciate them for their incredible features. Children and adults alike will pore over the breathtaking scientific illustrations of unusual animals from the Cone Shell to the Wolverine and the Irukandji Jellyfish to the Slow Loris, debating their relative dangerous features, learning about science and nature along the way.  This gorgeous hardcover book is illustrated in exquisite detail by award-winning author and illustrator, Sami Bayly. A brilliant companion to The Illustrated Encyclopaedia of Ugly Animals. ...Show more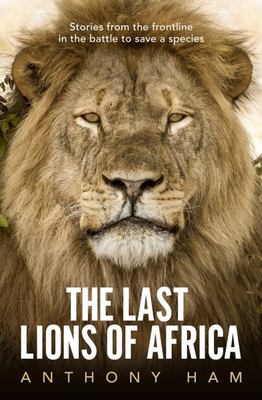 $32.99
AUD
Category: Animals
An incredible and moving account of one man's journey into the world of lions, why they are fast disappearing and what can be done to save them from extinction and thus save Africa, whose delicate ecosystem depends on these apex predators to keep everything in balance.
$24.99
AUD
Category: Animals
Follow a herd of zebras on an epic migration across the African plains. As the sun beats down on the scorched wilderness, these brave zebras trundle on. Who knows what dangers lie ahead or what the herd may find at the end of this extraordinary journey?