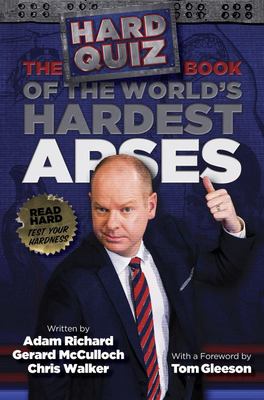 Hard Quiz Book of the Worlds Hardest Arses
by Gerard McCulloch; Adam Richard; Chris Walker; Foreword by Tom Gleeson (As told to)
$32.99
AUD
Category: Reference
Every week, more than a million viewers tune in to the ABC's HARD QUIZ to watch Tom Gleeson grill four regular Australians about their expert subjects. Tom's crack team of writers and researchers at HARD QUIZ Headquarters, or HQHQ, have written thousands of brain-busting questions on hundreds of curly t opics to test the mettle of those battling it out for the BIG BRASS MUG. Now it's your turn! HQHQ brings you the definitive list of the top twenty hardest a**es and the incredible stories behind them. Who is harder, Winston Churchill or Dolly Parton? How did the theft of a 12-year-old's bike change the course of sporting history? What was the Oxygen Catastrophe, and how did it nearly destroy all life on earth? Why is the Southern Cassowary Australia's resident murder bird? Become the star of the show as you challenge your friends, family and fiercest enemies to a HARD OFF with actual HARD QUIZ questions. It's time to read ... HARD! ...Show more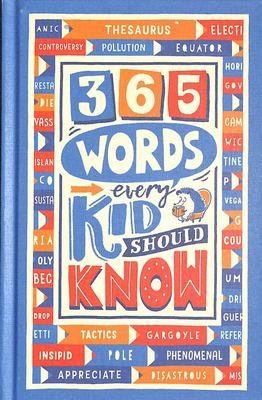 $22.99
AUD
Category: Reference
From the tough to spell to the downright funny, these are the 365 words all kids should know! Some words have strange double meanings. Others seem impossible to pronounce. Then there are the words that sound the same but mean something completely different when you change their spellings. And the ones w ith unusual stories behind them. Some are words you'll need at school, while others you can use at home or with your friends. This book is packed with new words, old words, silly words, sporty words, political words, slang words, musical words, foodie words and loads, loads more. As well as simple definitions of each word, there are pronunciation tips, fun facts and handy mnemonics to help with spelling. 365 Words Every Kid Should Know has been developed with the aid of an educational consultant, to fit in with the curriculum's Key Stages 2 and 3. ...Show more
$24.99
AUD
Category: Reference
The English language is changing constantly. We invent new words and phrases, we mash up idioms, we mispronounce, misuse, misappropriate. Sue Butler has heard it all and is ready to defend and disagree with common usage. Veering from tolerance to outrage, she examines how the word sheila took a nose-div e after World War II, considers whether we should hunker or bunker down, and bemoans the emptiness of rhetoric. She shouts 'down with closure' as it leaps from the psychoanalyst's couch, explains why we've lost the plot on deceptively, untangles the manuka honey stoush, fathoms why the treatment of famous is infamous, and ponders whether you would, could or should ...Rebel without a Clause is a fascinatingly idiosyncratic romp through the world of words by lexicographer and former Macquarie Dictionary Editor, Sue Butler. ...Show more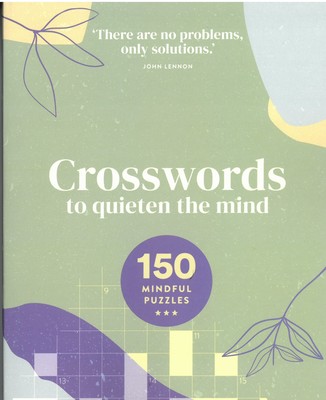 $7.99
AUD
Category: Reference
Puzzling is calming. Simply by doing it the mind is focussed andthe body rewards success with a little endorphin hit.Enjoy the words of wisdom and fun facts contained with these feel good crosswords and reap twice the reward. Also Available - Sudoku to stress less, Dot-to-dot for downtime, Wordsearch yo ur worries away, Mixed Puzzles for peaceful moments. ...Show more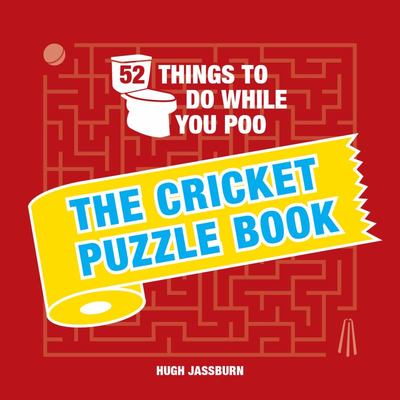 $19.99
AUD
Category: Reference
If you can't watch the match from the comfort of your own toilet, you need something just as gripping to keep you enthralled. Whether it's finding the right pair of pads or discovering the longest and shortest test matches ever, this puzzle book is just the ticket! These amusing activities and fun facts will prove a sure-fire winner with any fan of the sound of leather on willow. ...Show more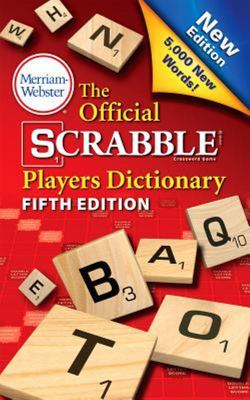 $14.99
AUD
$29.99
(50% off)
Category: Reference | Series: The\Official Scrabble Players Dictionary Ser.
New fourth edition! Specially designed to meet the standards of the National Association for the Visually Handicapped (NAVH). More than 100,000 playable two-to-eight-letter words, including 4,000 new entries. Ideal for recreational use. Endorsed by the National SCRABBLE Association.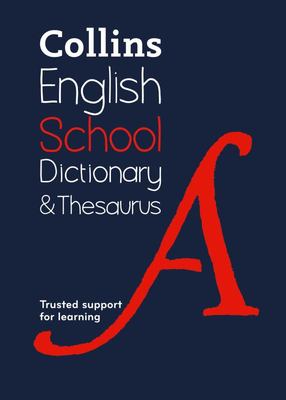 $19.99
AUD
Category: Reference | Series: Collins School Ser.
The perfect reference for all students aged 11-14. A combined dictionary and thesaurus, in a handy Pocket format, it has been developed with teachers to be the perfect tool for both school work and homework. This School Dictionary and Thesaurus is an invaluable two-in-one reference book in a handy, port able format. Clear, straightforward definitions reflect today's language, while the matching thesaurus entries provide a generous choice of synonyms and antonyms. The "Get It Right" supplement addresses the main points in the 3 key curriculum areas of Grammar, Punctuation, and Spelling. You can always rely on Collins to provide you with today's English as all our definitions, examples, idioms, and usage notes are based on the Collins Corpus--our unrivaled and constantly updated 4.5 billion-word database. ...Show more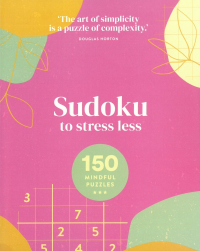 $7.99
AUD
Category: Reference
Puzzling is calming. Simply by doing it the mind is focussed and the body rewards success with a little endorphin hit. Enjoy the fun number facts and words of wisdom contained with these puzzles and reap twice the reward.