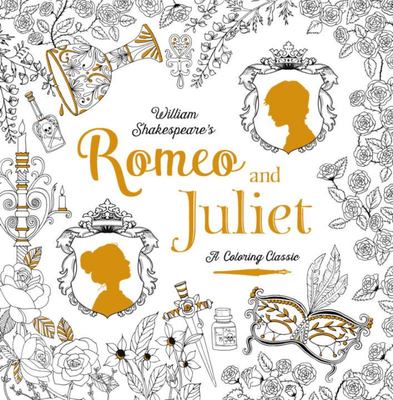 Romeo and Juliet: a Coloring Classic
by Renia Metallinou (Illustrator); Bethan Fanine; Bethan Janine (Illustrator); William Shakespeare
$14.99
AUD
$27.99
(46% off)
Category: Art
Bring to life the classic tale of Romeo and Juliet in this wonderfully romantic coloring book. Beautifully detailed linework combines with iconic quotations to perfectly capture the passion and tragedy of literature's greatest pair of star-crossed lovers. Features a gorgeous foiled cover
$39.99
AUD
Category: Art
A special enlarged edition of the international bestseller Coco Chanel: The Illustrated World of a Fashion Icon celebrating 50 years since Coco's death, 100 years of Chanel No.5 and five years since the original release of this beautiful illustrated biography from globally renowned illustrator Megan Hes s.   Discover the story of Coco's amazing early life, the iconic fashion empire that she built, and the legacy that the left behind, brought to life with Megan's stylish and whimsical illustrations.   The special edition features a larger format, beautiful new cover and a ribbon. ...Show more
$60.00
AUD
$65.00
(7% off)
Category: Art
William T. Cooper was one of the world's most esteemed bird painters. In his paintings, birds nibble at plump red berries, they rest on twisted vines and branches covered with lichen, and they clutch forest fruits and leaves in their claws. These botanical details, the backdrops to his bird portraits, a re the subject of this lavishly illustrated book written by his botanist wife, Wendy Cooper. For the bird lover, Bill's lush, full-colour paintings, many from private collections, are reproduced here, alongside Wendy's notes and Bill's diary entries about bird feeding habits. Wendy describes seeing King Parrots in the wet sclerophyll forest and rainforest at their home in Bungwahl, New South Wales, feeding on the juicy black berries of the Narrow-leaved Palm Lily (Cordyline stricta). The parrots were extracting the seeds and dropping the flesh. Over the course of a decade, Bill observed activity around an Umbrella Tree in their garden: 'Watched a female coloured riflebird feeding on the flowers of a Schefflera on the driveway. I'm convinced it was taking nectar as they do on the Thunbergia in the garden. It went from open flower to open flower'. For the nature lover, Wendy has included detailed botanical descriptions of each plant and personal notes about where a particular specimen was found. She takes the reader from rainforest to dry country, from swamps and beach forest to the jungles north of Australia. We learn that Maiden's Blush trees are forest giants with wonderful high-arching plank buttresses; that Bill had to shoot down a small stem from high up in the forest canopy to capture a fruit specimen; and that the tree's scientific name, Sloanea australis, honours physician, naturalist and collector Hans Sloane, whose private collection became the founding collection of the British Museum. Alongside Wendy's description is Bill's sketch of a Maiden's Blush buttress and a finished full-colour acrylic painting of Regent Bowerbirds perched on the tree's branches. For the budding illustrator or artist, Cooper's annotated sketches, studies and paintings of plants, as well as many of his finished bird illustrations, give a unique insight into his artistic process. The Botanical Art of William T. Cooper shows the flora of Australia and beyond in all its messy, imperfect glory. Readers will gain a new appreciation of Bill's works. They will see the thick mossy branches and veiny withered leaves of a Sovereignwood tree (Terminalia sericocarpa) even before the black and red Palm Cockatoos in a double-spread oil painting; note the way a bird clutches and nibbles at a large green gumnut on a Marri tree (Corymbia calophylla) in a colour plate of two Red-capped Parrots. This is a beautiful book to dip into and treasure. For those who purchased An Eye for Nature: The Life and Art of William T. Cooper, this will make an equally valuable addition to your library. William T. Cooper was one of the world's most esteemed bird painters. In his paintings, birds nibble at plump red berries, they rest on twisted vines and branches covered with lichen, and they clutch forest fruits and leaves in their claws. These botanical details, the backdrops to his bird portraits, are the subject of this lavishly illustrated book written by his botanist wife, Wendy Cooper. For the bird lover, Bill's lush, full-colour paintings, many from private collections, are reproduced here, alongside Wendy's notes and Bill's diary entries about bird feeding habits. Wendy describes seeing King Parrots in the wet sclerophyll forest and rainforest at their home in Bungwahl, New South Wales, feeding on the juicy black berries of the Narrow-leaved Palm Lily (Cordyline stricta). The parrots were extracting the seeds and dropping the flesh. Over the course of a decade, Bill observed activity around an Umbrella Tree in their garden: 'Watched a female coloured riflebird feeding on the flowers of a Schefflera on the driveway. I'm convinced it was taking nectar as they do on the Thunbergia in the garden. It went from open flower to open flower'. For the nature lover, Wendy has included detailed botanical descriptions of each plant and personal notes about where a particular specimen was found. She takes the reader from rainforest to dry country, from swamps and beach forest to the jungles north of Australia. We learn that Maiden's Blush trees are forest giants with wonderful high-arching plank buttresses; that Bill had to shoot down a small stem from high up in the forest canopy to capture a fruit specimen; and that the tree's scientific name, Sloanea australis, honours physician, naturalist and collector Hans Sloane, whose private collection became the founding collection of the British Museum. Alongside Wendy's description is Bill's sketch of a Maiden's Blush buttress and a finished full-colour acrylic painting of Regent Bowerbirds perched on the tree's branches. For the budding illustrator or artist, Cooper's annotated sketches, studies and paintings of plants, as well as many of his finished bird illustrations, give a unique insight into his artistic process. The Botanical Art of William T. Cooper shows the flora of Australia and beyond in all its messy, imperfect glory. Readers will gain a new appreciation of Bill's works. They will see the thick mossy branches and veiny withered leaves of a Sovereignwood tree (Terminalia sericocarpa) even before the black and red Palm Cockatoos in a double-spread oil painting; note the way a bird clutches and nibbles at a large green gumnut on a Marri tree (Corymbia calophylla) in a colour plate of two Red-capped Parrots. This is a beautiful book to dip into and treasure. For those who purchased An Eye for Nature: The Life and Art of William T. Cooper, this will make an equally valuable addition to your library.   ...Show more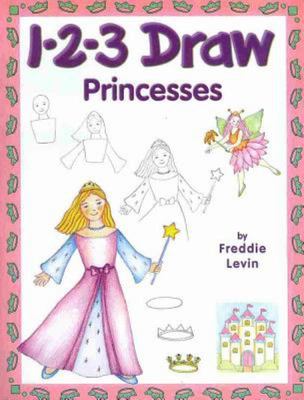 $5.00
AUD
$14.99
(66% off)
Category: Art | Series: 1-2-3 Draw Ser.
Includes shapes, people drawing, and associated subjects and tips, such as draw lightly at first, so you can erase lines; practice, practice, practice; and have fun Includes step-by-steps.
$80.00
AUD
Category: Art
From Karinjini in the west to Fraser Island in the east, via the northern Kimberley and far southwest of Tasmania, Painting the Ancient Land of Australia follows painter Philip Hughes, palette in hand, across the length and breadth of the country. Hughes's work is defined by his breathtaking portrayals of natural landscapes and human interventions, informed and inspired by maps and aerial photographs. With a bold graphic style complemented by expressive blocks of colour, Hughes's practice seems particularly suited to the Australian landscape, as notable for its ecological nuances as it is for its stark extremes. Featuring work created over a span of three decades, a mixture of elegant sketches alongside larger painted artworks, Painting the Ancient Land of Australia presents a deeply personal exploration of a continent.   ...Show more
Ken Done
by Amber Creswell Bell with Ken Done
$80.00
AUD
Category: Art
Ken Done: Art Design Life documents Done's expansive art and design practice over four decades and provides a fascinating insight into the artist and his oeuvre. The book features both early and lesser-known works, as well as the iconic paintings of Sydney Harbour, the Outback and the reef. It opens an extensive archive, providing readers in-depth access to the catalogue of fashion and homewares, and the designs that came to define an era.   ...Show more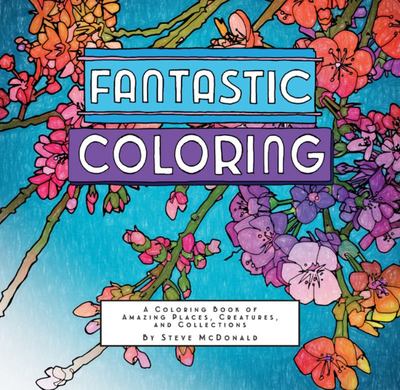 $29.99
AUD
Category: Art | Series: Fantastic Coloring Ser.
Fantastic Coloring features 70 of the best illustrations inspired by the internationally bestselling adult coloring book series that has sold over 500,000 copies. This distinctive collection captures the beauty of the world around us with black-and-white coloring designs by artist Steve McDonald. Inclu ding a dozen never-before-seen artwork, and castles, jungles, cityscapes, butterflies, and more, each unique design is in his signature photo-to-illustration style. With detailed illustrations of travel destinations, natural wonders, and everyday scenes, the popular Fantastic series, which includes fan favorites likeFantastic Cities, has delighted and inspired hundreds of thousands of artists and coloring enthusiasts to create beautiful works of art. * In a handy 10 x 10 inch size * Features 12 never-before-seen illustrations * Series has sold over half a million copies worldwide * Great for fans of Millie Marotta, Johanna Basford, and Kerby Rosanes; and for those who lovedSecret Garden, Lost Ocean, Animal Kingdom Color Me Draw Me, andTropical World ...Show more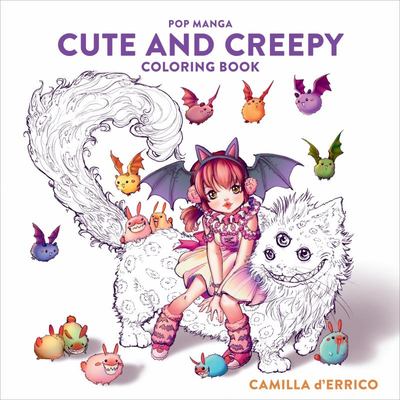 $27.99
AUD
Category: Art
The characters, animals, and monsters in this manga-inspired adult coloring book from a mega-popular Pop Surrealist artist are so cute they're scary   Pop Surrealism superstar Camilla d'Errico returns with an adult coloring book featuring her one-of-a-kind, manga-influenced artwork that fans and art collectors around the world clamor for and amass. Pop Manga Cute and Creepy Coloring Book shines a light on the darker side of her art, offering devotees and coloring enthusiasts her signature take on monster girls, ghosts, and the undead; spooky double-page spreads; and stunning, surreal, wallpaper-like designs perfect for decorating your haunted houses.   One of the few adult coloring books to feature artwork by an artist at the top of her field, Pop Manga Cute and Creepy Coloring Book gives readers a chance to collaborate with a notable artist and create unique collectible pieces they'll want to share with friends. ...Show more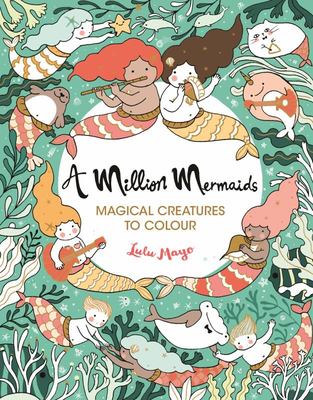 $14.99
AUD
Category: Art
A Million Mermaids is a colouring book designed for mermaid lovers of all ages. Its humour and adorable charm will appeal to both children and adults as they enter a magical world where mermaids collect shells and swim with dolphins and narwhals. Inside are over 30 spreads of these beautiful mythical cr eatures, decorated with gorgeous patterns and motifs. A new title in Lulu Mayo's bestselling A Million series, with a stunning foiled cover. ...Show more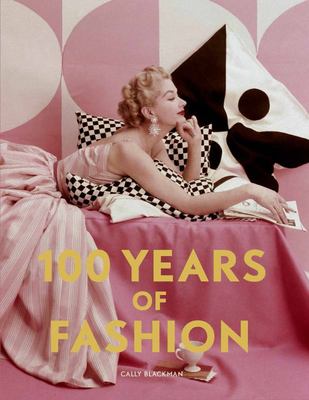 $29.99
AUD
Category: Art | Series: Pocket Editions Ser.
This book documents the most exciting and diverse period in fashion: from 1900 on, when women's lives and manner of dress changed dramatically. From home dressmaking to couture, from rationing to "The New Look," from the birth of the teenager to mass manufacture, this selection of over 400 photographs a nd illustrations tells the fascinating story of a fashion revolution. 100 Years of Fashion will appeal to everyone with an interest in fashion.   ...Show more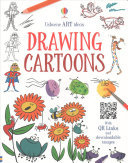 $19.99
AUD
Category: Art | Series: Art Ideas
This inspiring book is brimming with ideas for drawing cartoons. Easy step-by-step instructions show you how to create all kinds of cartoons, from funny animals and superheroes, to flick-book animations. Simple step-by-step instructions make it easy to create amazing art. Many of the pictures in the boo k can be downloaded for use in your own projects. QR codes throughout the book link to more online resources. ...Show more