$34.99
AUD
Category: Children's Classics | Series: Illustrated Stories
Discover or rediscover the fantastic stories from Shakespeare plays with this complete book! In this beautifully-illustrated book you will find the thirty-seven plays that Shakespeare wrote, retold for children from 8 to 88! You will be pleased with re-reading the all-time favorites (Romeo and Juliet, M idsummer Night's Dream or Hamlet) but also with discovering the less well-known stories. ...Show more
Robinson Crusoe
by Daniel Defoe; Robert Ingpen (Illustrator)
$49.99
AUD
Category: Children's Classics
Daniel Defoe's Robinson Crusoe, regarded by many to be first novel in English, is also the original tale of a castaway struggling to survive on a remote desert island. This Penguin Classics is edited with an introduction and notes by John Richetti. The sole survivor of a shipwreck, Robinson Crusoe is wa shed up on a desert island. In his journal he chronicles his daily battle to stay alive, as he conquers isolation, fashions shelter and clothes, enlists the help of a native islander who he names 'Friday', and fights off cannibals and mutineers. Written in an age of exploration and enterprise, it has been variously interpreted as an embodiment of British imperialist values, as a portrayal of 'natural man', or as a moral fable. But above all is a brilliant narrative, depicting Crusoe's transformation from terrified survivor to self-sufficient master of an island. This edition contains a full chronology of Defoe's life and times, explanatory notes, glossary and a critical introduction discussing Robinson Crusoe as a pioneering work of modern psychological realism. Daniel Defoe (1660-1731) had a variety of careers including merchant, soldier, and political pamphleteer. Over the course of his life Daniel Defoe wrote over two hundred and fifty books on economics, history, biography and crime, but is best remembered for the fiction he produced in late life, which includes Robinson Crusoe (1719), Moll Flanders (1722) and Roxana (1724). Defoe had a great influence on the development of the English novel and many consider him to be the first true novelist. If you enjoyed Robinson Crusoe, you may like Alexandre Dumas' The Count of Monte Cristo, also available in Penguin Classics. 'Robinson Crusoe has a universal appeal, a story that goes right to the core of existence' Simon Armitage   ...Show more

$5.00
AUD
$9.99
(49% off)
Category: Children's Classics | Series: Disney Classic Ser.
Pinocchio is a beautifully carved puppet, but he wishes he could move on his own without strings. When a kind fairy brings him to life, he can¿t wait to go out and find an adventure. The world is a new and exciting place for a little wooden boy, but Pinocchio has no idea how big his adventure will turn out to be! ...Show more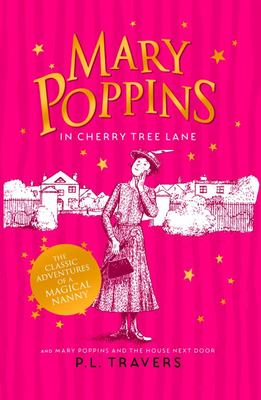 $9.99
AUD
$14.99
(33% off)
Category: Children's Classics | Series: Mary Poppins
THE ORIGINAL AND CLASSIC STORIES AVAILABLE NOW IN ALL-NEW LUXURIOUS LIVERY IN TIME FOR THE RELEASE OF THE 2018 MOVIE Mary Poppins is in residence in Cherry Tree Lane. You can be sure that wonderful adventures will follow, from fantastical picnics to a trip to see the Man-in-the-Moon! More than eighty ye ars since we first met Mary Poppins, these original, classic stories are still charming readers and transporting new fans into the mysterious world of everyone's favourite magical nanny. Enjoy two stories in the fifth book in the iconic series. ...Show more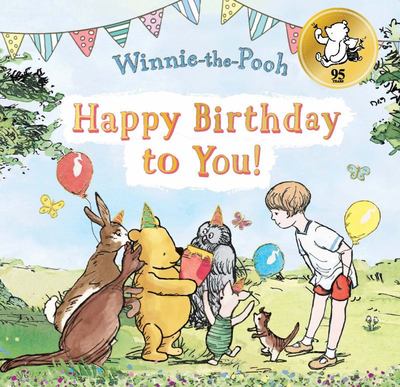 $16.99
AUD
Category: Children's Classics | Series: Winnie-The-Pooh
It is Winnie-the-Pooh's birthday, and the Hundred Acre Wood is buzzing with excitement. Pooh's friends are looking forward to the special birthday lunch that he is hosting for them, but what will happen when Pooh accidentally eats all of the honey he had put aside for the party?  
$14.99
AUD
Category: Children's Classics | Series: The Famous Five
Meet Julian, Dick, Anne, George and Timothy. Together they are THE FAMOUS FIVE - Enid Blyton's most popular adventure series. All 21 titles also available as audiobooks! In their second adventure, the Famous Five find a thief at Kirrin Cottage. They think they know who it is, but need to prove it. Wil l the discovery of a very old map help uncover the true culprit? This edition features the original cover art and inside illustrations by Eileen Soper. ...Show more
$12.99
AUD
Category: Children's Classics | Series: The World of Beatrix Potter
The Tale of Peter Rabbit was first published by Frederick Warne in 1902 and endures as Beatrix Potter's most popular and well-loved tale. It tells the story of a very mischievous rabbit and the trouble he encounters in Mr McGregor's vegetable garden! Re-originated in 2002 to mark the centenary of public ation bringing it closer to the original edition, six illustrations were restored, four that were removed in 1903 to make room for endpapers and two that have never been used before, Beatrix having initially prepared more illustrations than could be accommodated in the original format.The Tale of Peter Rabbit is number one in Beatrix Potter's series of 23 little books. ...Show more
$24.99
AUD
Category: Children's Classics | Series: The\Magic Faraway Tree Ser.
The perfect introduction to the wonderful world of the Faraway Tree. Discover the magic! Explore the Enchanted Wood with Joe, Beth and Frannie and meet their very special friends, Silky the fairy, Moonface and Saucepan Man. When a runaway elephant visits the tree, there's a lot of mess for the friends t o sort out . . . Ideal for reading with 3-6 year-olds, this picture book is a delightful way to discover the extraordinary world of the Magic Faraway Tree. This is a brand-new story, specially written by bestselling picture book author Jeanne Willis, and illustrated by Mark Beech (cover illustrator of all the Magic Faraway Tree books).     ...Show more
$26.99
AUD
Category: Children's Classics
Bedtime Classics introduce classic works of fiction to little literary scholars through character driven narratives and colorful illustration. Designed to be the perfect one minute bedtime story (or five minutes-if you're begged to read it over and over) parents can feel good about exposing their childr en to some of the most iconic pieces of literature while building their child's bookshelf with these trendy editions! Alice tumbles down the rabbit hole and enters a magical place called Wonderland, where she meets some curious characters before awaking to find it was all a dream. ...Show more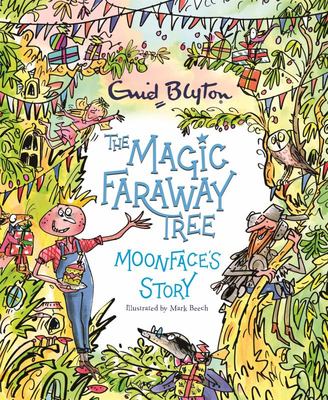 $24.99
AUD
Category: Children's Classics | Series: The\Magic Faraway Tree Ser.
The perfect introduction to the enchanted world of the Magic Faraway Tree for the youngest children. Discover the magic! A brand-new picture book story where you can meet Silky, Moonface and Saucepan Man and explore the Magic Faraway Tree. On Moonface's birthday he wants to hold a party for all his sp ecial friends. He tries to bake a cake but it ends up burnt. Will he find help in one of the wonderful lands at the top of the Faraway Tree? A full-colour picture book, ideal for for sharing with children of 3 and over. ...Show more
$19.99
AUD
Category: Children's Classics
Join everyones favourite Disney Princesses in this allnew treasury. Theres Moana saving baby turtles, Ariel swimming deeper in the sea than anyone else has, Rapunzel giving the village children art classes, and much more. Complete with beautiful artwork and stories perfectly timed to be read aloud in fi ve minutes, this storybook is perfect for storytime, bedtime, or any time! ...Show more
$16.99
AUD
Category: Children's Classics | Series: The Chronicles of Narnia
The Lion, the Witch and the Wardrobe has enchanted readers for generations and now will delight younger children as a picture book. This is a magical winter story for all the family. When Peter, Susan, Edmund and Lucy are sent to stay with a kind professor who lives in the country, they can hardly imagi ne the extraordinary adventure that awaits them. It all begins when the children explore the professor's rambling old house. When they come across a room with an old wardrobe in the corner, Lucy opens the door and gets inside. To her amazement, she suddenly finds herself standing in a wood, with snowflakes falling through the air. Lucy has found Narnia, a magical land of fauns and centaurs, nymphs and talking animals and the magnificent lion, Aslan. They are joined by the beautiful but evil White Witch, who has held the country in eternal winter for a hundred years. Christian Birmingham's exquisite illustrations bring the world of Narnia alive and provide the perfect setting for the carefully abridged story. It is a classic in its own right and a magical doorway to all the stories within the Narnia Chronicles. ...Show more