$16.99
AUD
Category: Children's Hardback
Bluey wants to play Mum School instead of having her bath. But will the kids listen to her? A gorgeous hardback book for kids of all ages. Bluey has been a phenomenal success since airing on ABC KIDS in October 2018, amassing legions of dedicated fans and hugely popular ranges of books, toys, clothes, g ames and more. It holds the coveted position of being the most watched program ever on ABC iView, with over 260 million plays for Series One, and is the winner of an International Emmy for Most Outstanding Children's Programme.   ...Show more
$16.99
AUD
Category: Children's Hardback
Bluey and Bingo love their mum and she loves them! Discover all of Chilli's special mum skills in this touching and humorous book. The perfect Mother's Day gift for Bluey fans young and old. Bluey has been a phenomenal success since airing on ABC KIDS in October 2018, amassing legions of dedicated fans and hugely popular ranges of books, toys, clothes, games and more. It holds the coveted position of being the most watched program ever on ABC iView, with over 260 million plays for Series One, and is the winner of an International Emmy for Most Outstanding Children's Programme.   ...Show more
$45.00
AUD
Category: Children's Hardback
A mythical monster, a kingdom in peril, an adventure that will test two children's bravery to the limit. Discover a brilliantly original fairy tale about the power of hope and friendship to triumph against all odds, from one of the world's best storytellers. The kingdom of Cornucopia was once the happie st in the world. It had plenty of gold, a king with the finest moustaches you could possibly imagine, and butchers, bakers and cheesemongers whose exquisite foods made a person dance with delight when they ate them. Everything was perfect – except for the misty Marshlands to the north which, according to legend, were home to the monstrous Ickabog. Anyone sensible knew that the Ickabog was just a myth, to scare children into behaving. But the funny thing about myths is that sometimes they take on a life of their own. Could a myth unseat a beloved king? Could a myth bring a once happy country to its knees? Could a myth thrust two children into an adventure they didn't ask for and never expected? If you're feeling brave, step into the pages of this book to find out… A beautiful hardback edition, perfect for sharing and gift-giving. Brought to life with full-colour illustrations by the young winners of The Ickabog competition.   ...Show more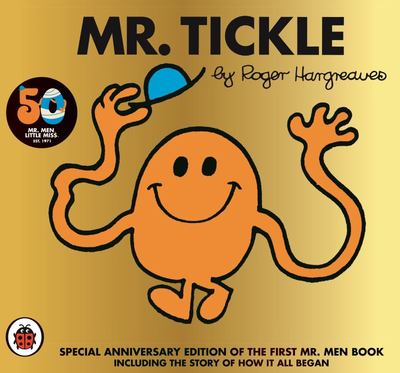 $16.99
AUD
Category: Children's Hardback
Mr Tickle is small and round and has arms that stretch and stretch. Extraordinarily long arms, perfect for tickling! In 1971 Mr Tickle was published, bringing fun, tickles and laughter to children everywhere. Now, 50 years later you can enjoy this special upsized edition of the classic story with a bon us new story about how it all began. The perfect gift for fans of the Mr Men. The Mr Men and Little Miss have been delighting children for generations with their charming and funny antics. Bold illustrations and funny stories make Mr Men and Little Miss the perfect story time experience for children aged two up. Have you met them all? ...Show more
$19.99
AUD
Category: Children's Hardback
The official story chosen for ALIA NATIONAL SIMULTANEOUS STORYTIME 2021, TO BE CELEBRATED ALL ACROSS AUSTRALIA AND NEW ZEALAND! "Una dreams of a life in Space. Life on Earth is just so so-so. But how will she get there? And will she complete her mission to discover life in Space? And did she remember t o feed Neil the goldfish?" This year NSS takes place on Wednesday 19 May 2021 at 11:00am from the International Space Station and we would love it if you could join us by sharing Give Me Some Space written and illustrated by Philip Bunting. Everyone can join NSS, it doesn't matter whether you are at home, a school, a public library or even a university library! Help us get #1MillionKidsReading! For more information and to register your event visit: alia.org.au/nss.   ...Show more
$24.99
AUD
Category: Children's Hardback
THE NEW PICTURE BOOK FROM SEVEN-TIME CBCA BOOK OF THE YEAR WINNER FREYA BLACKWOOD Jules and George are the same in every way. It is quite impossible to tell them apart. Like all twins, Jules and George do everything together. But after a long, hot day at the beach, even twins sometimes disagree... From multi-award-winning picture book creator Freya Blackwood comes a cheeky and charming story about the ups and downs of sibling love. ...Show more
$24.99
AUD
Category: Children's Hardback
There are two sides to every story... A whale has become stranded on the beach, but the tiny puffins are far, far too small to help. When Move That Mountain is read in reverse, the puffins realise they are not too little to helptogether they can fix the problem. A heart-warming and inspirational story a bout how even the smallest voice can make a big difference. ...Show more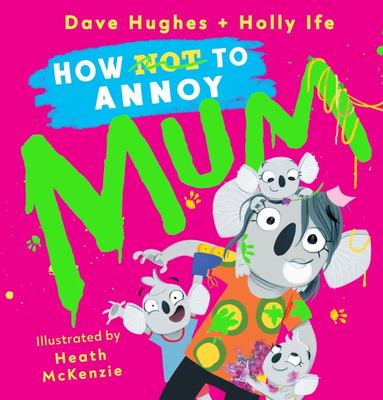 $17.99
AUD
Category: Children's Hardback
Follow Mum as she spends the day with her kids, and laugh along with all the hilarious things they say and do! Dave Hughes and Holly Ife have written a clever follow up to How Not to Annoy Dad with the perfect guide for HOW NOT TO ANNOY MUMS EVERYWHERE!* (*Definitely, maybe, not entirely based on real l ife...) ...Show more
$19.99
AUD
Category: Children's Hardback
Grannies are all different - Omas, Yayas or Nans. There's only one like you, unique of all the grans. From grandmas who cuddle us when we're down, to nannies who send us letters from across the world, and nonnas who bake us scrumptious treats - and let us lick the spoon! - each has her own special pla ce in our hearts. There's Only One Grandma Like You celebrates the joy of knowing a grandma.   ...Show more
$19.99
AUD
Category: Children's Hardback
When you are trying to find your inner voice, sometimes you need to look behind you! This delightful tale, bursting with humour, proves that behind every cheeky princess... is her own rear end.  
$24.99
AUD
Category: Children's Hardback
Santa receives letters of Christmas wishes from children all over the world. But this year there's one that just doesn't make sense. What does this child want for Christmas? Santa is determined to find out! An irresistible festive follow-up to the internationally bestselling Dragon Post and Beast Feast . This joyous novelty book sparkles with Emma Yarlett's vibrant illustrations and quirky humour, and is full of lots more hilarious letters to open.   ...Show more
For You
by Anna Pignataro
$17.99
AUD
Category: Children's Hardback
If I could, I would give you the sun, I would give you the rainbows, the clouds, they would be all... for you.