$24.99
AUD
Category: Do It Yourself
A modern classic for a new generation looking for environmentally friendly, thrifty, tried and true solutions for tackling everyday household tasks.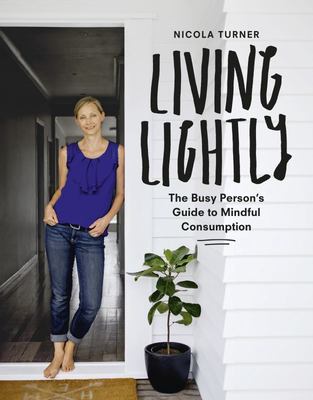 $35.00
AUD
Category: Do It Yourself
How do you reduce your impact when you don't want to compromise your lifestyle? How do you live lighter when you're juggling the motherlode of life? How can you become more mindful of how and what you're consuming? In a previous career, Nicola Turner's job was to convince us to buy more - and now she u ses this insight to help us consume less. With her unique ability to keep it real, Nicola shares how her family now lives with less stuff, less waste and less impact. It's made life simpler, saved heaps of time and money and created a healthier, happier family. Filled with do-able ideas and practical hacks, Living Lightly is for everyday people who want to simplify their life and reduce their impact but feel they're just too damn busy. It's all about making simple changes that work for you - and not letting perfect get in the way of good. ...Show more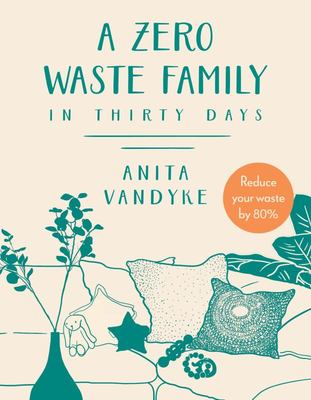 $19.99
AUD
Category: Do It Yourself
 Trying to live a zero waste life while simultaneously raising a family can feel almost impossible at times, but Anita Vandyke, bestselling author of A Zero Waste Life, is here to help. A Zero Waste Family is a gentle thirty-day guide highlighting the lessons Anita learned during her first year navigat ing motherhood, while also studying medicine and still trying to reduce her waste. Here she shares innovative ideas about how families can work together to decrease their household waste and make their lives easier, richer and more purposeful, and less full of clutter and distractions. As parents we are constantly juggling the needs of children, work, chores and money. This book is not designed to add to the guilt that we already feel. It's about showing how, by applying zero waste and minimalist principles, being an eco-parent doesn't have to be difficult, and that by making small changes as a family we can make a big difference to our world for our children and future generations.   ...Show more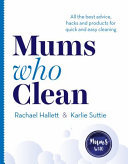 $29.99
AUD
Category: Do It Yourself
Most of us don't love cleaning, but it's something that has to be done. So why not share all our trusty tips and clever shortcuts with each other to get the job done quicker? Rachael and Karlie are the creators of Mums Who Clean, the busy Facebook group where hundreds of thousands of Aussie mums swap t heir secrets for keeping their homes fresh and sparkling and dealing with domestic dilemmas. Whether it's soap scum in the shower, stubborn oven mess or kids' slime disasters, these ladies have the solutions - and often they're things you'd never think of trying! Combining all this tried-and-tested advice in one handy guide, Mums Who Clean covers- - The community's top cleaning products and tools, and how to use them for the best results - Exactly how to clean your home, room by room - Budget-friendly cleaning and odour-eliminating recipes - Dealing with unexpected guests and an out-of-control house - Real-estate cleaning - Creating a cleaning schedule for your family Enjoy the most gleaming and organised house you've ever had with Mums Who Clean. ...Show more
$45.00
AUD
Category: Do It Yourself
Renovating or building your own home is one of the biggest investments (financially and emotionally) you can ever make. For years, the BuildHer Collective have helped women around the world make this a fun, rewarding and empowering experience. Led by dynamic Australian duo Kribashini Hannon and Rebeka M organ, BuildHer have created a movement. In this book, they're here to share their building expertise, for women of all experience levels. Whether you're contemplating a renovation, or are flipping your third property, this book is catered for varying levels of experience in building and construction. (Even those of us with zero experience!) Using case studies and stories from the BuildHer community, Kribashini and Rebeka show how anyone can achieve their goal and become an accomplished BuildHer. ...Show more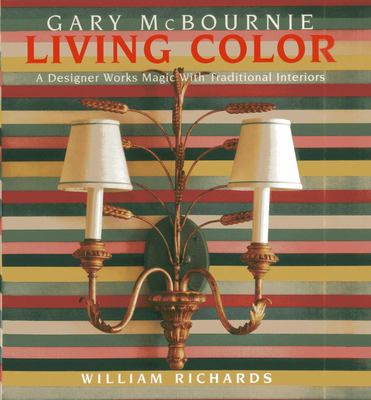 $39.99
AUD
$75.00
(46% off)
Category: Do It Yourself
.Featuring stunning photographs of the unique, colorful, and inspired interiors of Gary McBournie .Discover the never-before-seen inspirations behind McBournie's designs With a penchant for painting and an appreciation for the well-designed home since he was a child, Gary McBournie has perfected the art of creating interior spaces with an impeccable eye for color. He established his design firm in Boston in 1993 and has since created warm, elegant, and timeless classic American homes, always with a twist on tradition. Finely attuned to his environment, McBournie develops each interior with a color palette that matches its surrounding exterior, splashing cool and restful hues for a cottage in New England, shades of lime and papaya in the tropics, and warm sunset tones for a ski house in Montana. Featuring personal photographs and the inspirations behind his color choices, Living Coloris a must-have for anyone looking to be tickled pink by gorgeous, twenty-first-century renditions of the comfortably chic American home. Contents: Introduction; Cityscape; Rich Reds and Browns for a New York Loft Spring: Cool and Restful Hues for a Cottage; A Soft and Romantic Palette in Palm Beach; Accents of Yellow and Orange for a Range of Blues; Butter-Yellow Walls, Pale Colors, and Jewel-Toned Trims Summer: Yellows, Reds, and Pinks for a Southern Locale; Bougainvillea, Lime, and Papaya for the Tropics; Crisp Blues, Sharp Whites, and Stripes; Classic Blue and White for a Sailor's Retreat; Saturated Colors and Vibrant Prints Autumn: A Dramatic Pied-a-Terre in Orange and Brown; Fall Colors for a Well-Patinated Patchwork; Deep Tones of Silks, Mohairs, and Cashmeres; Winter: Subtle Oranges and Reds of a Sunset Sky; Grandeur Defined by a Soft Palette and Floral Chintz; Pale, Leafy Greens and Earthy Browns for a City Loft" ...Show more
$39.95
AUD
Category: Do It Yourself | Series: Renniks Australian Coins & Banknotes Ser.
The leading guide for Australian coin and banknote values. Covers 1800-2020.Edited by Michael PittThis comprehensive guide to Australian Coin & Banknote Values contains over 3,850 images and countless thousands of valuations. This book is a must for all collectors, whether you are just beginning or an advanced collector. Latest information compiled using weighted averages where possible to ensure the accuracy of pricing. Quality reproduction of photos makes it easy to identify items. Covered are copper, silver, gold, nickel and alloy coins and notes used in Australia from 1800 to 2020. Subjects include PreDecimal and Decimal currency, as well as privately issued banknotes, war issues, and privately issued tokens. Also included are latest Royal Australian Mint, Perth Mint & Australia Post Numismatic Covers. ...Show more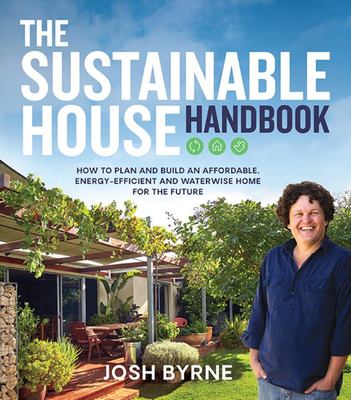 $39.99
AUD
Category: Do It Yourself
The Sustainable House Handbook is your comprehensive guide to building an affordable, eco-friendly and energy- plus water-efficient green home for the future. In this book, sustainability expert and Gardening Australia presenter Josh Byrne takes takes readers through the process of planning a 10-Star ra ted high-performance home according to the Australian Nationwide House Energy Rating Scheme (NatHERS), and outlines how it is possible to build with conventional materials, in an accessible and cost-effective way.   Josh shows how to create a family home that is comfortable year-round, without the need for air conditioning or additional heating, how to integrate solar power to cover household needs, and how to reduce water usage by integrating rainwater tanks and greywater recycling systems. He also discusses how to cleverly incorporate organic food production in the garden while maintaining a highly attractive space that improves health and wellbeing.   Illustrated throughout with photos, plans, charts, diagrams and useful statistics and measurements, The Sustainable House Handbook is an accessible, easy-to-follow resource for anyone planning their dream house, or thinking about how to live more sustainably. ...Show more
$49.99
AUD
Category: Do It Yourself
Learn how to perfect the prettiest trend in cake decorating - using edible flowers and herbs to decorate your cakes and bakes - with this impossibly beautiful guide from celebrity baker Juliet Sear. Learn what flowers are edible and great for flavour, how to use, preserve, store and apply them including pressing, drying and crystallising flowers and petals. Then follow Juliet step-by-step as she creates around 20 beautiful botanical cakes that showcase edible flowers and herbs, including more top trends such as a confetti cake, a wreath cake, a gin and tonic cake, floral chocolate bark, a naked cake, a jelly cake, a letter cake and more. ...Show more
$9.99
AUD
Category: Do It Yourself
A $1-coin collection book that includes a description and background information about every Australian $1 coin ever produced for circulation. Comes with a coin-presentation wallet that allows the reader to store each $1 coin they collecta perfect start for a new hobby! Also includes a question-and-answ er section that provides interesting information on such topics as $1 coin production and mintage figures. Features a page for the reader to design their own dollar coin. ...Show more